Boxpal Means
More Profit, Less Stress
Safer Stock:
We use third party logistics to successfully deliver your stock and x-ray every box to make sure your goods are safe and undamaged. Your stock is protected under our 360 degree insurance policy until you pick it up.
Better Offers:
We're laser focused on getting you the best deals from REAL companies that have been thoroughly vetted by our team. Our keen negotiation skills and reliable network mean you get exclusive access to the hottest products at the absolute best prices on the market.
Solid Reputation:
No more crossing your fingers and hoping you don't get ripped off. With over 30 years of experience in the same industry, the team at Boxpal guarantee success for both buyers and vendors.
Less Risk:
We only offer and request safe procedures while working together, and we're extremely picky about whom we do business with. If you do join our exclusive network, you can be sure your assets are protected and you won't be left to deal with damaged goods, theft, or other issues on your own.
Transparent Business:
Please view all of our company documents before registering with us so that you can feel good about partnering with a team of professionals that doesn't cut corners or hide behind smoke and mirrors.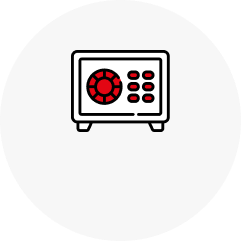 You Never Know Who's Sitting Across The Table… And With Boxpal, You Never Have To Worry About It.
Find a golden buyer or vendor within our trusted network.
Open an account with one of the TPLW listed in our file so you retain complete control over your goods during the pick-up, transit, and delivery.
Review our insurance policy with your lawyer so you feel confident and comfortable.
Receive a Purchase Order from us and we inform the warehouse the deal is in progress.
Your goods will be checked and inspected thoroughly using specialized x-ray equipment at the TPLW, neutralized, and repacked for final shipment.
Once your stock reaches the final destination, it will be inspected by our clients and you'll get paid immediately.
As soon as you receive the funds, you release instructions to the TPLW to authorize drop off of the goods.
Need a Broker for a Big Deal?
If you're still not comfortable shipping your stock on hold or need to connect with a buyer directly, we can act as a brokerage to ensure you get what you need, hassle-free. Plus, you're still covered by our insurance policies, so there's no risk!
What are you waiting for? You have nothing to lose and a trusted partner to gain.
Book your no-cost, no-obligation discovery call with us today to get started!
Ready To Tap Into A Trusted Network That Will Deal You The HOTTEST Offers And Requests On Demand?
Book Your Free Discovery Call Today To Find Out If You Qualify And Learn More About How We Can Partner With You.
Learn More And Get The Best Offers And Requests Starting Today
Want to get the absolute best deals on name-brand electronics, mobile phones, computers, and more from reputable customers and suppliers you can trust? You're invited to tap into Boxpal's exclusive network and start generating more revenue and profits with less stress.
Click the button below and enter your contact details and one of our team members will reach out to see if you're a good fit for our exclusive network of credible buyers and suppliers.